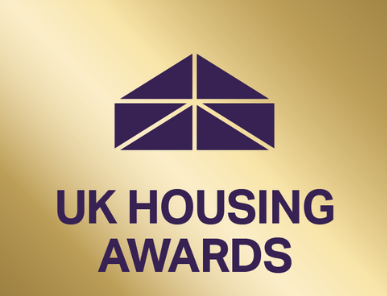 We have been shortlisted for the UK Housing Awards 2022
Posted 6th September 2022
We are delighted to be shortlisted for this year's UK Housing Awards under the category 'Homelessness project of the year'!
We recognise that ending homelessness is not only about providing bricks and mortar, but realising your home is central to your health and wellbeing, your sense of belonging and integral to what you can offer in your community. Enabling young people to feel confident and skilled, alongside building a strong network of support around them, contributes strongly to their ability to maintain a home, become part of the local community, and build successful lives. We are delighted that there have been no tenancy breakdowns or evictions. Our young people are changing the narrative around care leavers – from being a group who have figured highly amongst statistics related to homelessness to a group of young people who are welcomed as tenants and contributing positively to society.
The UK Housing Awards 2022 will be celebrated in Manchester for the first time! The awards showcase the very best of #ukhousing and organisations that are delivering high-quality homes and services in partnership with the communities they serve. In a challenging environment it's more important than ever that we look to identify and share learning about innovative and exceptional work that is helping to deliver decent, affordable housing and transform people's lives.
Click here to view the full shortlist for 2022.
Latest News
News Categories
Recent News