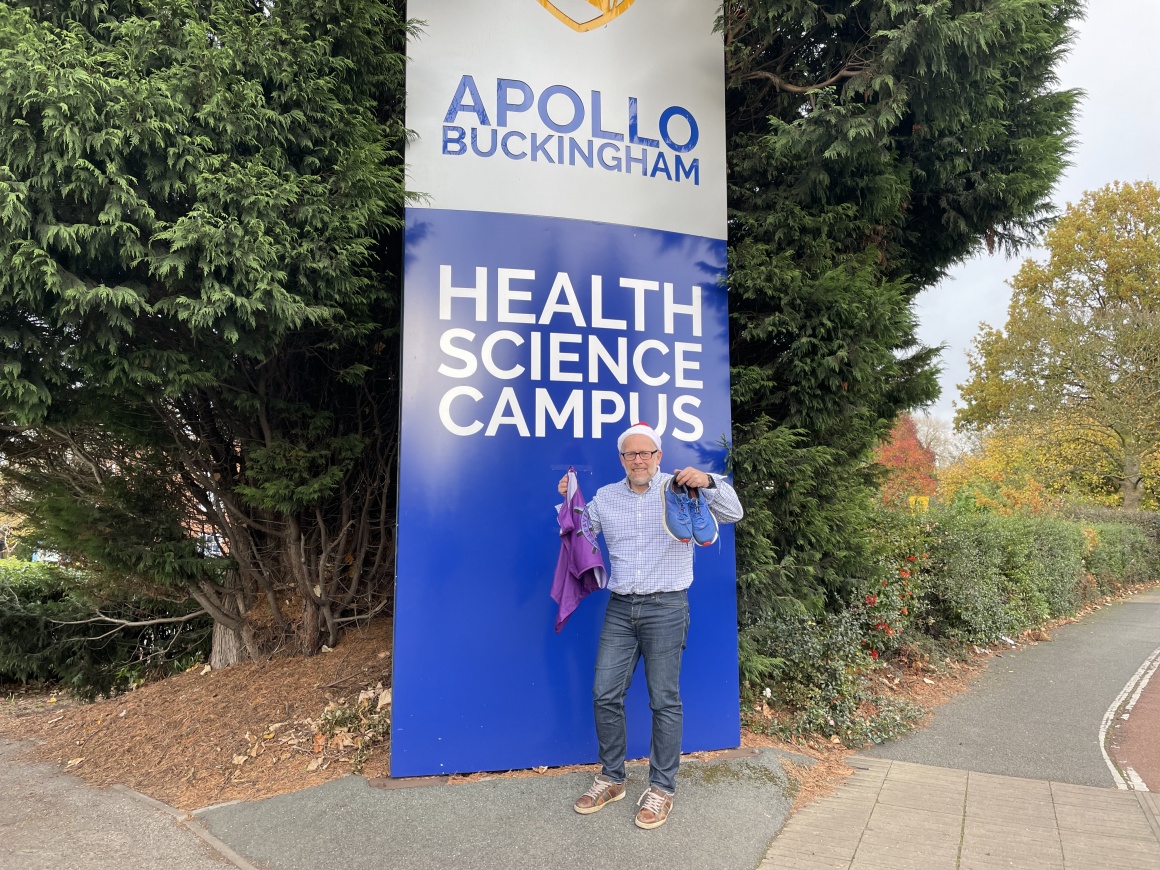 CEO dons Santa suit and running shoes for care leavers charity
Posted 18th November 2021
Mark Warr thought he'd put away his trainers for the summer but has decided to dust them off for a brand-new festive fundraising run, taking place at Apollo Buckingham Health Science Campus, Crewe on Saturday 27th November. The Run will be in aid of the Charity he heads, The National House Project, a unique charity helping young people on their journey from leaving care.
The National House Project is based on the campus at Crewe and will be a beneficiary of the Santa Dash Run, a 1-mile festive run around the Campus grounds, and a Xmas Fayre based in the International Café and Bar. The Santa Dash is intended for young and old, novice and experienced runners and can be walked too.
Mark said "We are really pleased to have been chosen as a beneficiary by our friends and colleagues at Apollo Buckingham. We enjoy their support all year round and we are delighted that they've chosen to support our young people at this time of the year, we can't thank them enough!"
If you feel like joining in the run and raising some pounds for care leavers whilst also losing some pounds yourself in preparation for festive eating, you can sign up by contacting georgiabevan@abhsc.co.uk or just come along on Saturday 27th November and join in the Xmas Fayre from 10.00am to 5.00pm.
Latest News
News Categories
Recent News