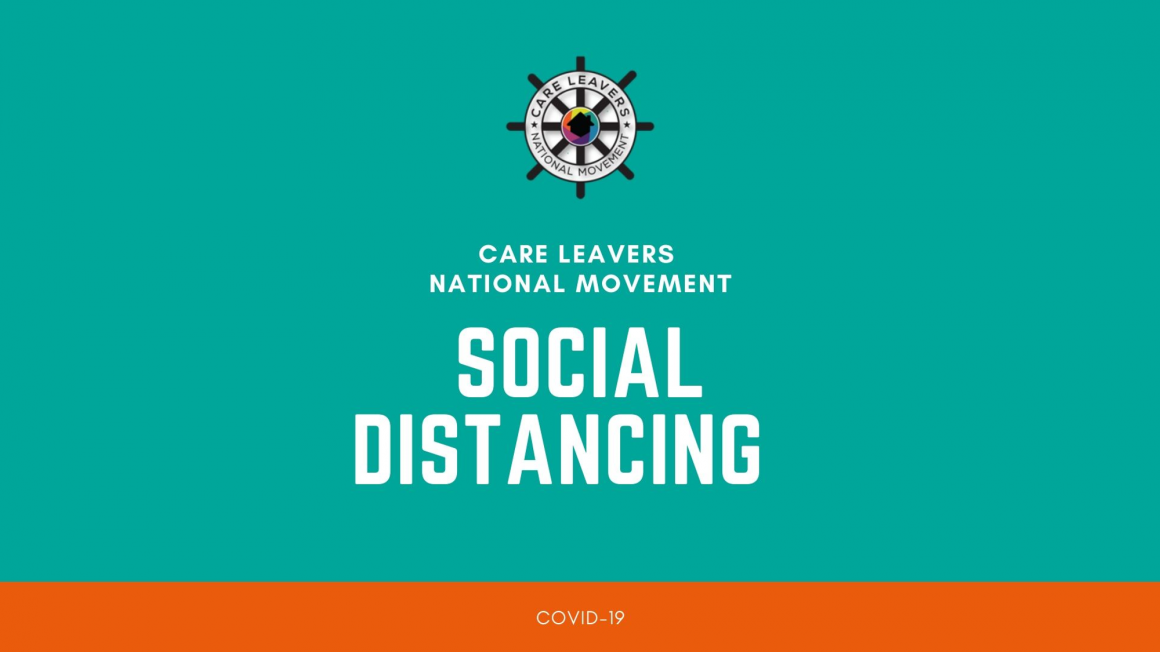 Coronavirus - Social Distancing
Posted 25th March 2020
We understand that lots of care-experienced young people might be feeling anxious about coronavirus (COVID-19).
Social-distancing and self-isolation has become a fundamental part of our life. At the last Care Leavers National Movement (CLNM) meeting they spoke about how difficult and overwhelming it can be for anyone, particularly care leavers who are often living alone and don't have family around to talk to. Here's how some of the CLNM representatives will be approaching the governments enforcement of social-distancing and self-isolation:
Byron lives alone in his own flat. He has taken responsibility to get his mobile phone and broadband working so he can keep in touch with others. He plans to talk to everybody throughout the day to stay in touch with the outside world. He is also planning to eat healthily and regularly, to ensure he stays fit and healthy, both physically and mentally. Byron regularly talks about how much being a part of the House Project and CLNM means to him. In Byron's words "WE HAVE FIRE IN OUR HEART FOR THIS PROJECT"
Abby lives alone in her own flat and is going to take each day as it comes to avoid feeling anxious about the 'what ifs…' Abby knows, and has, reached out for help via the CLNM and her House Project in the past and knows that this is available to her should she need any help, support or advice.
Caitlin is at University and is continuing to be positive during this difficult time. Caitlin sees this time as an opportunity to crack on with University assignments and plans on getting stuck into the gardening to occupy her time. Caitlin also lives alone in her own house but is in regular contact with friends and family via FaceTime and CLNM via messaging.
Feeling anxious is completely normal – many of us are feeling the same way and you're not alone. Here's some tips of how to calm anxiety during uncertain times:
Keep active…but also make time to relax
Laugh and have fun
Be kind and help others
Keep learning
Connect with others
Have a routine
Focus on what's good
Concentrate on your strengths
House Project staff and young people are continuing to support their House Project community by regularly calling each other, messaging via WhatsApp and joining online group sessions, they know that by working together they can achieve anything! The friendship and commitment the young people have to each other during times of adversity is testament to the incredible young people they are.
It's important that everyone follows the latest guidelines from the NHS on coronavirus and staying at home.
There are lots of useful resources available too, here are some we picked out:
You can also share your views on what help and support can be put in place for care-experienced young people at this time @imohub
Latest News
News Categories
Recent News